SENOR GORDO- LIME GREEN THICK TOWELS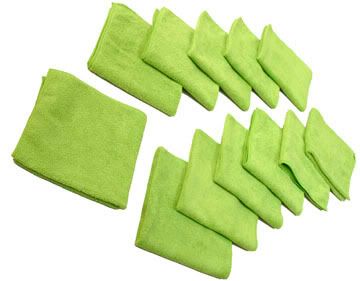 ULTRA THICK MICRO PROFESSIONAL GRADE- FIBER TOWEL LIKE NEVER USED BEFORE


SENOR GORDO- Are truly professional grade microfiber towels, manufactured for professionals that need the best quality towel that can be used for everything! Senor Gordo Feels thick and dense and has the same size pile on the front and the back however is really intended for the professional looking for the best towel to get the job done with. These towels are 70/30 blend making them 100% machine washable and they will always retain the same softness as the day you bought them. These towels are not pansy towels intended to look big and thick but not really perform to well. Voted "Professional Favorite" by our customers the Senor Gordo towels are 100% scratch free and guaranteed to be the perfect match for any detail job, from waterless detailing, to buffing and waxing all the way to windows ands interiors these towels are great. Manufactured of the finest quality at our textile dept. in Korea.
The Myth.-

Thick is great, but what you have to keep in mind is also the quality of the towel is #1 in importance. The weave and break down of 80/20 or 70/30 is often times overlooked because people keep looking for bigger, fatter ,thicker towels. . As manufacturers we see our fair share of towels daily but sadly enough most of the towels we have seen keep getting unnecessarily thick and the quality of them is just 80/20 making them nice to look at and touch but lousy at detailing.

. In looking around we have seen some nice soft really thick towel...but do they serve any real purpose. Extra thick towels are usually very poor at absorbing and do a lousy job as a buffing towel or a waxing towel and even as a drying towel . Many retail sales companies advertise HUGE but don't fe fooled the quality of the towel is first in important. All Shiny Ride towels are of the highest quality 70/30 blend making them the most absorbent and most washer friendly towels on the market.

Senor Gordo- Designed for the professional Detailer utilizing the best weave intended to b ideal for any use and application El Gordo is equally thick on both sides. Senor Gordo Comes in 2 colors Lime Green and Bright Orange.



Senor Gordo- uses fat loops of 70/30 looped premium microfiber.

This Professional Senor-Gordo microfibers are unlike others offering 70/30 re-washable microfiber that delivers the same level of softness even after numerous washes. The chubby spun strands hold loads of soapy water delivering a premium wash that lubricate the paint reducing friction and enhancing paint.
Foams like no other when used with Citrus Wash-N-Wax . The combination Hyper Surfactants in a medium of d-limonene cleaners combined with the gentle but effective cleaning of looped premium microfiber delivers an amazing wash unlike any other.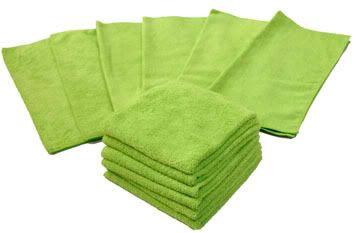 Absorption: Low 1 2 3 4 5 6 7 8 9 10 High
Softness: Low 1 2 3 4 5 6 7 8 9 10+ High
Thickness: Low 1 2 3 4 5 6 7 8 9 10+ High
Cleaning & Care of Microfiber:
To clean your Cloth, rinse well in warm water until all traces of dirt have wrung out of The Cloth.

If you are using the towels to remove wax or as a wax or glaze applicator be sure to wash the towels immediately once they are used with

Microfiber Wash

. This will insure the product rinses completely out of the towels.

When you are ready to launder your Cloth, it can be put into the washing machine providing you DO NOT use Fabric Softener in your Washing Machine. The Cloth will absorb the fabric softener and become stiff and hard limiting its natural ability to attract.

When Drying Cloths in the Dryer, use low to medium heat. can melt them.

Never iron The Cloth! Bleach can be used to disinfect surfaces - we recommend a 5% solution.
Recommended Maintenance:
Easy to wash using Microfiber Wash.

Always use medium gentle setting when using washing machine.

Always wash separate, to ensure they remain lint free. As with all microfiber products, never expose them to fabric softener.

Do not use fabric softener. It will reduce their static properties and cause the microfiber to clean/spread less effectively.

Line/air dry or machine dry on low setting, separately from other laundry.